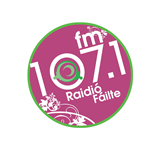 SCÉALTA ÁTHA CLIATH
12 – 22 Deireadh Fómhair
2010

DUBLIN STORIES
12 – 22 October 2010
= IMRAM 2010=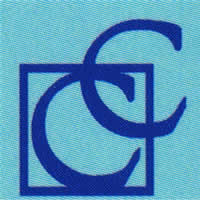 SCÉALTA ÁTHA CLIATH 12 – 22 Deireadh Fómhair 2010 DUBLIN STORIES 12 – 22 October 2010
Biddy Jenkinson
ag léamh as
An tAthair Padraig Ó Duinnín - Bleachtaire
(
Coiscéim 2010
)i leabharlanna mhórcheantar Átha Cliath.
Biddy Jenkinson reads from her acclaimed book An tAthair Padraig Ó Duinnín - Bleachtaire in libraries throughout the Dublin region.
Scéaltá Átha Cliath – fiontar breá nua chun leabhair Ghaeilge a chur chun cinn. A major new initiative to annually promote a chosen Irish language book in the Dublin region, in co-operation with libraries and books clubs.
SEOLADH/LAUNCH
IMRAM is delighted to join forces with the libraries of Dublin City, Dún Laoghaire-Rathdown, Fingal and South Dublin county councils, and ClubLeabhar.com in choosing An tAthair Pádraig Ó Duinnín Bleachtaire (
Coiscéim 2010
) as the first selection for Scéalta Átha Cliath/Dublin Stories, a major new initiative to promote Irish language books.
SEOLADH/LAUNCH: Scéalta Átha Cliath will be launched at 7.00 pm on Wednesday 29 September in the National Library, Kildare Street, Dublin, following a public interview with Biddy Jenkinson in the company of leading critic, writer and broadcaster Michael Cronin.
Is maith le IMRAM a bheith in ann comhoibriú go díograiseach le Leabharlanna Chathair Átha Cliath, Dún Laoghaire-Ráth an Dúin, Fine Gall, agus Átha Cliath Theas agus le ClubLeabhar.com a roghnaigh leabhar Jenkinson don fhiontar breá nua seo – Scéaltá Átha Cliath - chun leabhair Ghaeilge a chur chun cinn. Beidh Biddy ag léamh as an leabhar i leabharlanna mhórcheantar Átha Cliath agus is é rogha ClubLeabhar.com do mhí Dheireadh Fómhair é chomh maith.
In October Biddy will read in libraries throughout the greater Dublin area, and ClubLeabhar.com will feature her book as its October choice. The ClubLeabhar.com website will feature a special glossary explaining words and phrases in the book. Biddy will also read from her children's books in a series of special events for young readers.
AN LEABHAR/THE BOOK
An tAthair Padraig Ó Duinnín - Bleachtaire
Ní gá dúinn a rá cérbh é an Duinníneach. Nach bhfuil sé cois na leapa againn go léir. Ach ar eagla nach raibh a fhios agat é, athionchollaíodh ina bhleachtaire amaitéarach é ní fada ó shin agus go leor cásanna suimiúla réitithe aige. Bhí lámh ag Biddy Jenkinson, asarlaí focal, leis an ngnó diamhair seo ar fad. Is í údar An tAthair Padraig Ó Duinnín - Bleachtaire í. D'fhéadfá a rá gurb é atá sa Duinníneach nua seo ná Hercule Poirot gléasta mar Father Brown (nó vice versa?). Aon scéal déag atá i leabhar Bhiddy, aon chás déag le réiteach…
The Rev. Patrick S. Dinneen, was the compiler of the legendary Foclóir Gaedhilge agus Béarla - an Irish English Dictionary renowned for its often strange definitions. Biddy Jenkinson's An tAthair Pádraig Ó Duinnín - Bleachtaire conjures up a world in which Dinneen is not only a lexicographer but an amateur detective in the mould of a Father Brown or Hercule Poirot. The book features eleven spellbinding stories, eleven cases to solve…
Biddy Jenkinson is hailed by Ciaran Carson as 'one of our greatest writers in any language' and her alternative universe evokes Flann O'Brien as much as Sir Arthur Conan Doyle. In a nod to Father Ted, a tea-dispensing Mrs Doyle appears in one story; and in another Dinneen encounters Sherlock Holmes or Searlach de Hoilm…
An tAthair Pádraig Ó Duinnín - Bleachtaire
le
Biddy Jenkinson
(
Coiscéim 2010
)
SCÉALTA ÁTHA CLIATH/DUBLIN STORIES
LIBRARY READINGS WITH BIDDY JENKINSON
Imeachtaí don Aos fásta
Adult Events
Tuesday 12 October Clondalkin Library 7.00pm
Wednesday 13 October Blanchardstown Library 7.00pm
Tuesday 19 October Dundrum Library 6.30pm
Wed 20 October Cabra Library 6.30pm
Imeachtaí do Pháistí
Children's Events:
Wed 13 October Blanchardstown Library 11.30am
Thurs 14 October Cabra Library 11.30am
Monday 18 October Clondalkin 11.30am
Friday 22 October Cabinteely Library 10.00am
TUILLEADH EOLAIS/MORE INFORMATION
LIAM CARSON: info@imram.ie 087-2912797
Cabra Library 8691414
Clondalkin Library 4593315
Blanchardstown Library 8905560/8905563
Dundrum Library 2985000
Cabinteely Library 2855363